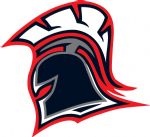 South Parkland
Varsity Team



Team Info
Nickname: Trojans
Colors: Red, Black & White
Coach: Kevin Beck
Assistant Coach: Sean Bleiler
Cheering Coach: Krissi Godusky
Homepage: http://www.spya.org

Home Field: Grange Park Field
Address: 360 Grange Road
Allentown, PA 18104
Phone:
Directions: (From Route 78) Take Route 222 South (use the bypass). Follow and take a right onto Grange Road and make the left into Grange Park. (From Route 22) Take the Kuhnsville Exit. Merge onto Tilghman Street. Turn left onto Ruppsville Road, Right onto Grange Road. Entrance across from Segan's Bloomin' Haus.

Organization: South Parkland Youth Association

President: Dave Ketner
League Rep: Bambi Schultz


Next Game
No upcoming games scheduled.
Team Standing
Division
League
Rank
Wins
Losses
Rank
Wins
Losses
3
4
3
n/a
5
3