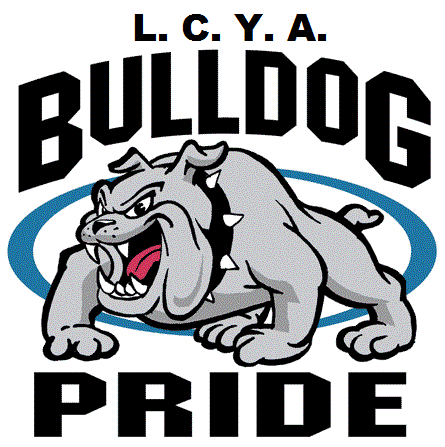 L.C.Y.A.
Pee Wee Team



Team Info
Nickname: Bulldogs
Colors: Navy, Columbia Blue & White
Coach: Mike Muldrow
Assistant Coach: Marlon Boone
Cheering Coach: Angie Messinger
Homepage: http://www.LCYAbulldogs.com

Home Field: Jordan Park
Address: 6th Street & Sumner Avenue
Allentown, PA 18102
Phone: 610-434-5885
Directions: Take Route 22 East to the 7th Street South Exit for Allentown. At the third stop light after getting onto 7th Street, make a left turn. Go to the "T" turn and go right into the park.

Organization: Lehigh County Youth Association

President: Robbie Schappell
League Rep: Buddy Farr


Next Game
Saturday, October 21, 10:00 AM
Lower Nazareth Township Park
Nazareth Little Blue Eagles vs. L.C.Y.A.
Team Standing
Division
League
Rank
Wins
Losses
Rank
Wins
Losses
4
2
3
n/a
2
5